Mixing things Up
Elevate your home bar experience with Root Elixirs' premium sparkling mixers. Crafted with artisanal alchemy, our mixers feature the freshest ingredients. Enjoy them solo or mix with your favorite spirit for a delightful twist. Our commitment lies in creating innovative cocktail mixers through quality, creativity, and an exceptional user experience. Explore Root Elixirs for a unique and refreshing drinking experience. Cheers!
San Luis Obispo, California | Women-Owned Business
⭐⭐⭐⭐⭐

All of the flavors are absolutely delicious.. you have a choice of a mixer for each spirit 🍹!
Supporting a small, local product is so important nowadays, specially this one - the quality, the taste, the presentation 💯 ❣️


Cecilia - Happy Customer
⭐⭐⭐⭐⭐

Root Elixirs makes fantastic mixers that make you feel like you're at a fancy cocktail bar when you're actually at home alone crying because you've been quarantined since March. All of the flavors are unique and well balanced and the instructions for making a drink are right on the side of the bottle. I love this soda!


Lisa B. - Happy Customer
⭐⭐⭐⭐⭐

One word: delicious. Well, wait, two more words: high quality. Actually... last one... versatile.

Root Elixirs has totally transformed my enjoyment of a beverage at home. Not only are all the flavors delicious with a splash or your favorite spirit, but they are also wonderful to sip on their own. Would highly recommend.


Laura A. - Happy Customer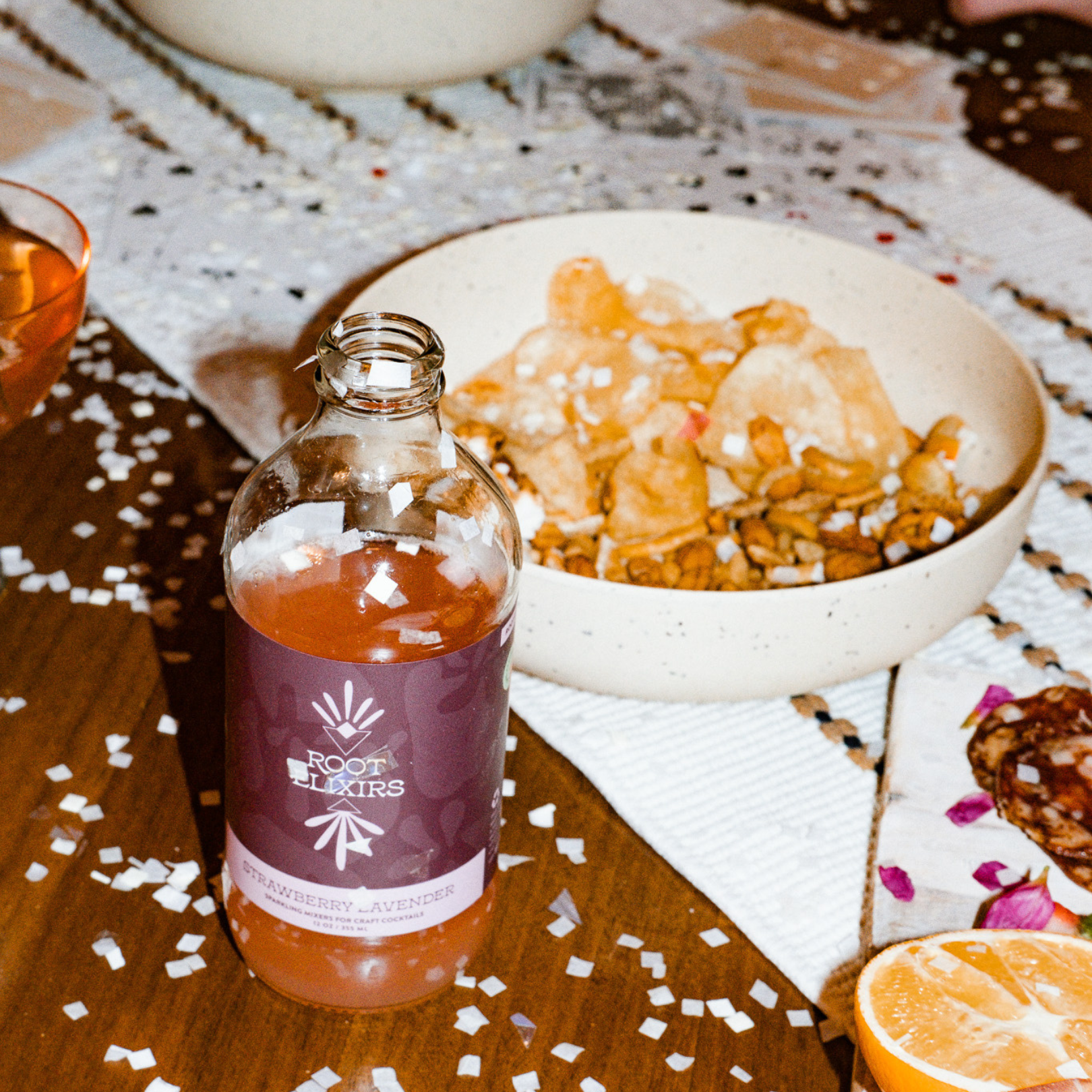 #staysparkling
Root Elixirs + Spirit + Ice = Craft Cocktail or Mocktail. Mix with us
Shop now
#BestSeller
Mix and Match 12 bottles, comes with a custom pack of garnishes. Need to restock before your next order? Let us know & you'll still receive the discount!
Shop Mix & Match Box